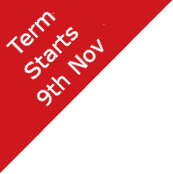 Hogarth Wado Kai
Welcome to the Hogarth Wado Kai website. This is where you will find all the information you need if you are interested in training in the Wado Ryu style of Karate. The Hogarth Wado Kai club is headed up by Steve West Sensei 6th Dan. We run classes in Chiswick at the Hogarth Youth and Community Centre (at the end of Duke Road). We run classes for young people from 6 to 16 years of age on Saturday morning and classes for adults on Tuesday evenings and Saturday mornings (see 'CLASSES').
We teach Wado Ryu, the 'style' of Karate devised by Hironori Ōtsuka during the 1930s. This is one of the most practised forms of karate worldwide.
Like many sports (or martial arts) if a student enjoys the activity there is a plethora of opportunities to hand. Competitions, grading and displays are all additional activities to explore for a lifetime. Unlike many sports, true martial arts work effectively for older as well as younger students.
Through many years of teaching young people, I have found that the best results come from being patient but firm & encouraging. With the right combination of discipline, learning & enjoyment they can accomplish their goals.