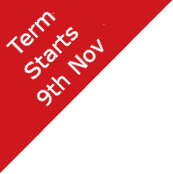 WKU Hogarth Wado Kai

Safeguarding Child and Vulnerable Adults
Policy and Procedures

Commitment to Safeguarding
At WKU Hogarth Wado Kai we are fully committed to safeguarding children and young people under the age of eighteen and we expect everyone who works and volunteers in our club to share this commitment. Adults in our club take all welfare concerns seriously and encourage children and young people to talk to us about anything that worries them. We will always act in the best interest of the child.
Being a member of the Wado Karate Union, WKU Hogarth Wado Kai is affiliated to the English Karate Association and therefore follows the mandatory EKF safeguarding policies and documents:
The WKU Hogarth Wado Kai's Designated Safeguarding Lead is Daniel Miracapillo.
If you have any concerns at all in regards to the welfare or safeguarding of any child please contact Daniel or the Chief Instructor, Sensei Steve West. They can be reached at:
Telephone: 07510 390 177
Email: hogarthwadokai@gmail.com
Alternatively, you can contact the Hounslow Safeguarding Children's Partnership.
Contact details:
Hounslow Safeguarding Children's Partnership
Hounslow House
7 Bath Road
Hounslow
TW3 3EB

Telephone: 0208 583 3068
Email: lscb@hounslow.gov.uk
If you are worried about a child, contact: 0208 5836600 (option 2)
Email: earlyhelp@hounslow.gov.uk or childrensocialcare@hounslow.gov.uk
Out of hours: after 5pm weekdays, or weekends, call 0208 5832222 and ask to speak to the duty social worker.
NSPCC: 0808 800 5000, help@nspcc.org.uk
Back to TERMS & CONDITIONS